Ok so from our house we can see this little town on the mountain side and we've been wanting to go there but we just couldn't figure out how to reach it. We asked around and no one could tell us what road to take to get to it. We couldn't even really see a road from this side that led to it. We did try to find it one day and we didn't find it (or so we thought).
It turns out the road we started up and had turned around on was the road that led to this little town called Mezzemonte. We were in his little POS so we probably wouldn't have made it all the way up anyhow but this time we were in my little car!
So we found our way up there finally and of course I took pics to commemorate the trip.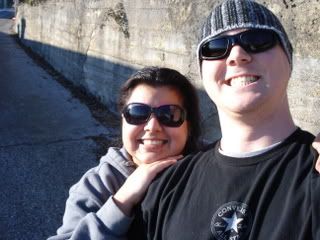 Us happy that we finally found the place!
View down from the mountain side.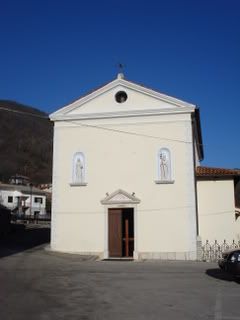 Their church and town center.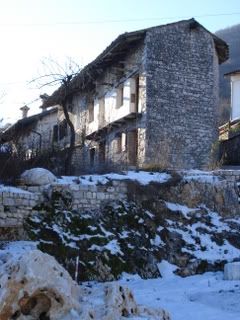 Some of their old buildings.