Yesterday we didn't expect to have a white Christmas. It started out a really nice and sun shiny day and by the end of the night it was cold and raining, so snow never crossed our mind. Last night after playing Guitar Hero and calling our families we went outside to let our dogs out and guess what we found?!?!?!? Our lawn was white, our cars were white, our trees were covered in snow. It was so cool!! Needless to say Jerry was excited to have a white Christmas (this is one of those things he misses from home being from Michigan and all) and I was totallly thrilled because it was my first white Christmas!!! I couldn't believe it actually snowed down here and on Christmas day of all days!! So of course I took pics!!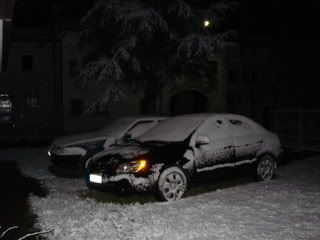 Our cars covered in Italian snow!!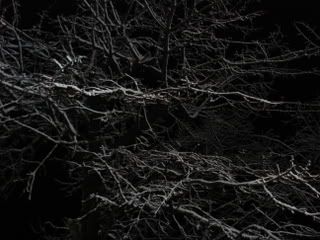 Snow covered cherry trees!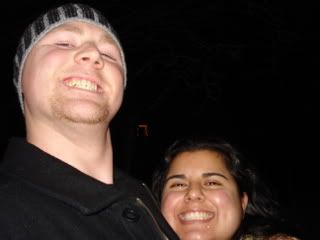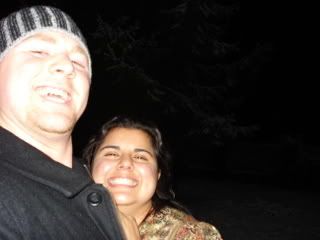 We were trying to get a pic of the two of us with the snow behind us....you can't really see the snow but you can see us!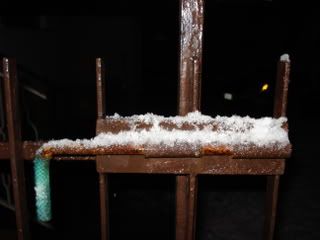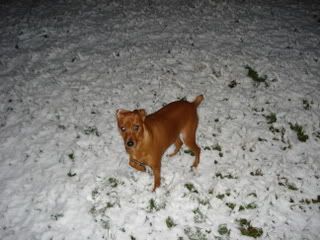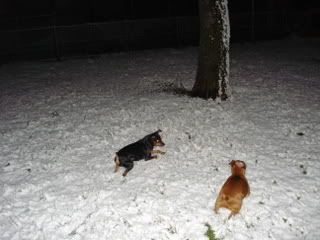 My crazy dogs playing in the snow! As you can see there are only two of them running around!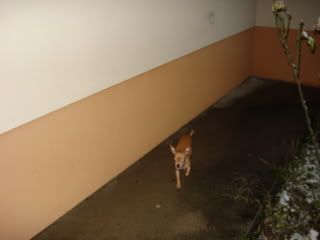 That's because Peanut is running around on the side walk!! She hates the snow!!
So of course when I woke up this morning I had to go outside and see if the snow was still there or if it had melted away and guess what it was all still there!!!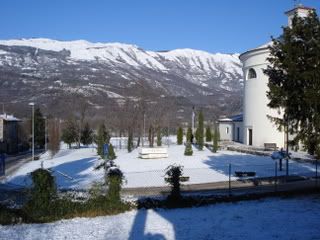 The mountains and church across the road.
Snow covered ground and trees....if you look closely you can see all the doggie prints!
Just pretty....I get obessed with snow and taking pics of it!