Today we went to an open air market in Sacile. Its a really cute little town and we really enjoyed walking around and taking in the sites (not to mention the shopping!). I took a few pics and decided that I want my home on a canal now. The water is this pretty greenish blue color that comes from the mountains and you get to have a boat at your back door! How cool is that?!?! Well maybe not in your world but in mine its amazingly cool LOL!!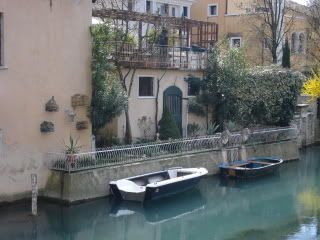 We did go to the market with a couple of our new friends and with us was an amazingly fun two year old! We stopped at one of the fresh produce stands and had strawberries, we stopped in at a local pizza place for a slice, and of course had to end it all with gelato! As you can see from our new little friend it was amazingly yummy!!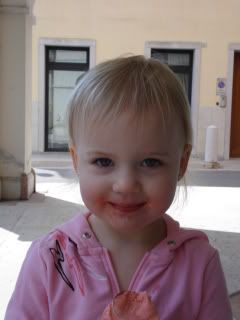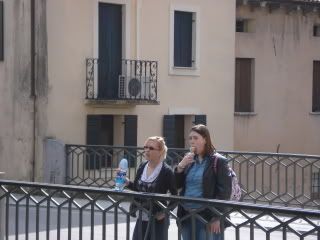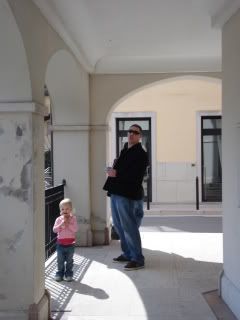 Of course I couldn't go to the market and buy nothing! I ended up buying a couple of murano glass necklaces (for mothers day and one for me of course!) and a new purse (surprise right?!?!). I really need to stop buying purses but there are so many stands with so many cute purses and I must own them all!! Below is a pick of my newest one! I still haven't carried all of the new ones I have gotten, so I think I'm going to have to restrain myself from buying another one until I carry all the ones I have now!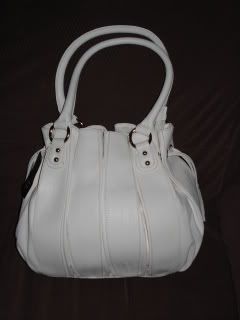 I am officially addicted to the open air markets of Italy. I don't know what I'll do with myself once I'm back in the states, so far I have three things I'm going to miss gelato, Fanta, and the markets. Things I'm not going to miss the language barrier, the pizza, and the driving!