Italy is known for their open air markets. Each town has one on a different day of the week, so there is always one to go to.
On Saturday we went to the Pordenone one. Pordenone is the biggest town near us and I believe they have the biggest market. It was huge!! I loved it. They have all sorts of things to buy. Especially clothes. Like tons and tons of clothes at very reasonable prices. As well as purses (my personal favorite). There is fresh fruit, shoes, and well probably anything you could think of was there.
We brought a couple that just got here with us and they loved every minute of it as well. When we were done and tired and hungry we took them out for Doner Kebabs which they loved almost as much as the hubby does!!
While at the market I did buy two purses! Check out my picks below! I love them and there were so many more that I wanted! I'm sure I'll leave here with more purses than anything else we own!!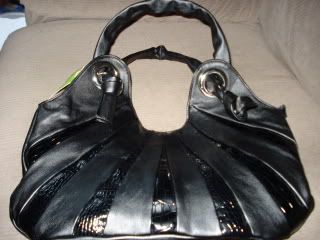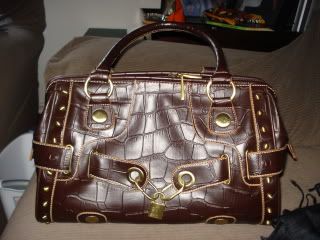 Today being Monday meant that another town was having their open air market and of course we decided to check theirs out as well. It was smaller but still much bigger than our towns (Aviano has theirs on Tuesdays and its tiny!). The town we went to today was Maniago. It was a decent size one and they had tons and tons of things to choose from (except they didn't have food!!!).
I did buy a few things from here as well! I got two rings and a pashimina shaw in black! Its so pretty. Check out the pics below!!