Today we went to Venice, Italy and let me tell you this place is amazing! There is so much to see, so much to buy, and just so much of everything. Its bigger than I thought it would be. You could walk around and get lost in the alleys and going over bridges for days!!! I thought we were never going to get back to the train station at one point!!
We walked overed so many bridges it was amazing and some of the alleys were so small I had to walk single file behind Jerry. And in these hundreds of alley ways are stores and more stores and then a few more stores. If you love to shop this is definitely the place for you! I thought at first it was going to be just all this touristy stuff, but let me tell you I found the designer alley! Roberto Cavali, Louis Vuitton, Hermes, Chanel, and so so much more! Only if I had that kind of money!
My favorite part of my whole day was my gondola ride! Yes, I said gondola ride! It was so cool!!!! We got to ride down the Grand Canal which is huge and the guy operating the thing pointed out a lot of cool old sites. Its amazing how old the history is over here and what a baby country the U.S. really is.
And don't worry we didn't forget to go to St. Mark's Square and it was simply amazing. Like I couldn't believe my eyes. It was so beautiful (except for the pigeons I can't stand those things). We didn't go inside any of them this time (but next time we def will), but to just stand in the square and take everything is was enough.
I don't know what I was expecting when we finally reached Venice, but it was so much better than I would have ever thought! I can't wait for our family and friends to start visiting so we can take them there to see the sites. I'm posting pics below of some of the things we saw! I'm not posting all my pics cause I took over like a hundred pics! You all know I have a tendency to go over board!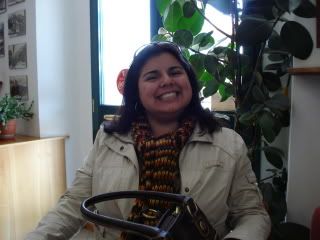 We took the train to Venice from Sacile. It was my first train ride!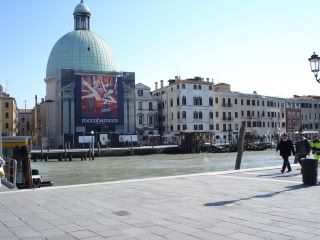 The first view of Venice we got after leaving the train station.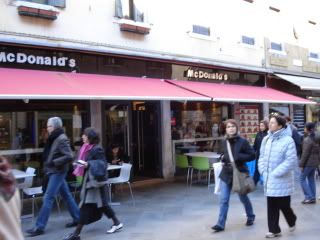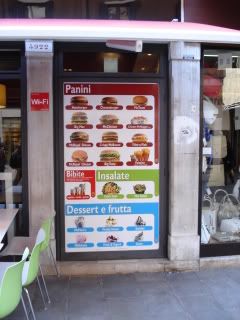 McDonalds in Venice!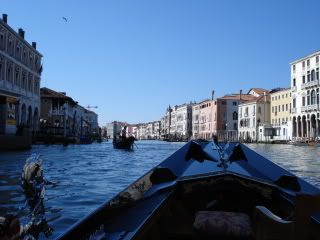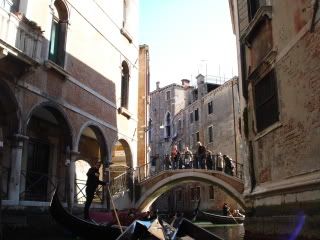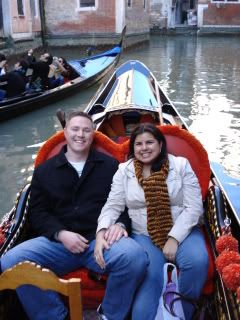 Our gondola ride! It was so much fun and a must for anyone going to Venice for the first time!!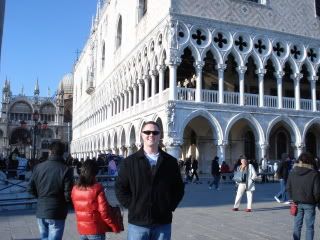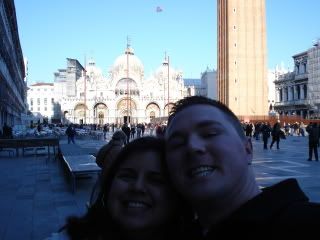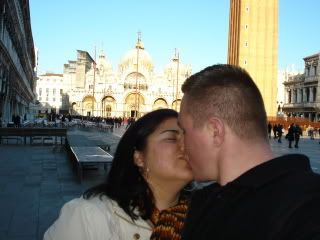 St. Mark's Square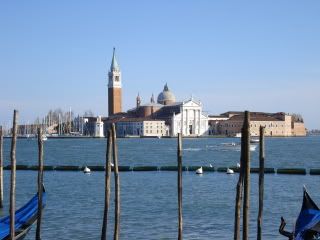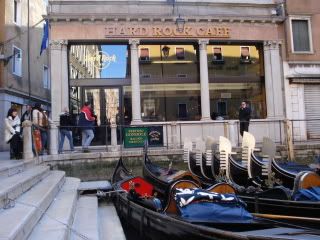 Hard Rock Cafe in Venice!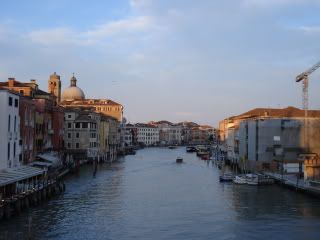 Us getting ready to leave Venice...our last look at it.
On the train going home after a long day!