I have been wanting to post pics of our neighborhood and everytime we've gone for a walk I've forgotten to bring my camera and like any other typical day this one was the same, so we turned around and got my camera! Here is a view of our neighborhood through my eyes LOL.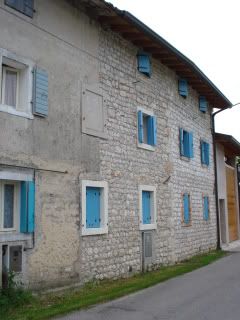 Across the street from us...I love the shutters! (these are row houses you go through a gate and it opens into yards. They're kinda narrow). The one on the end is getting modern look at their new garage door LOL. Kinda silly once you know its not really a garage LOL.
Big gate, big court yard equals big house.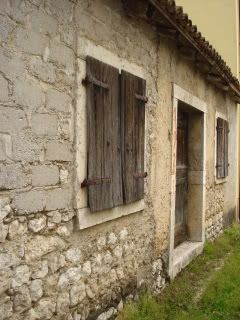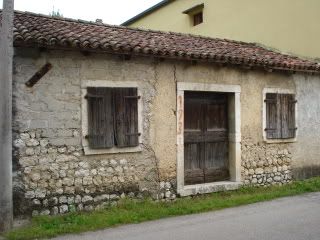 I'm curious if anyone lives inside this one...Jerry wouldn't let me open the windows LOL.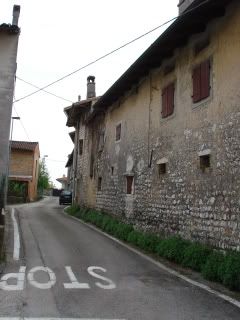 Two lane road...scary trust me!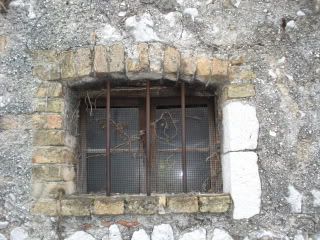 Lots of places still have these scary old windows LOL.
Rickety Gate
I thought he was cool LOL.
Italian apartments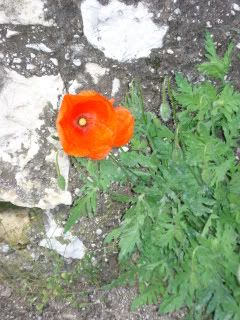 Italian weeds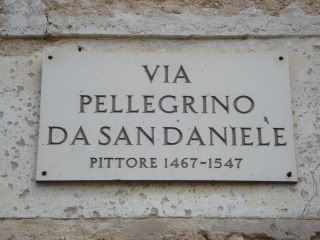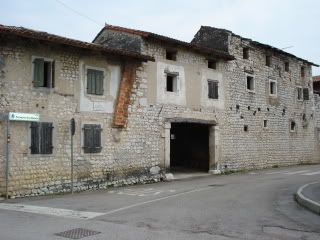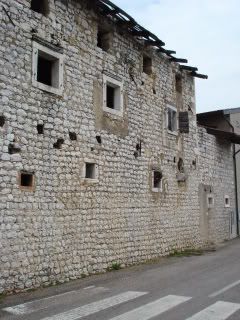 Just an old building (house) people still live in...I think the people who own our house own that one as well.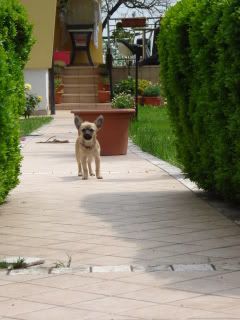 The cutest puppy ever! I have no idea what kind of dog he is but I want him!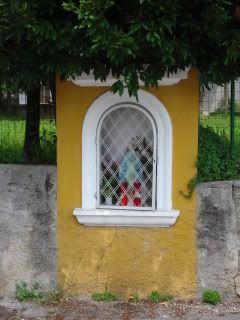 These are very common on street corners.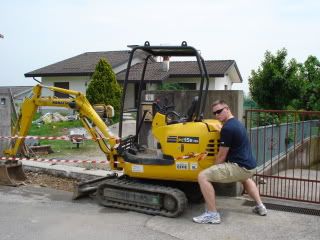 He thinks he's the Hulk LOL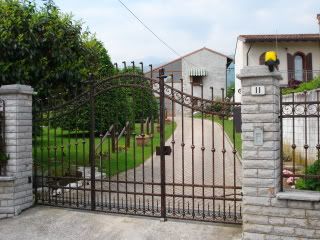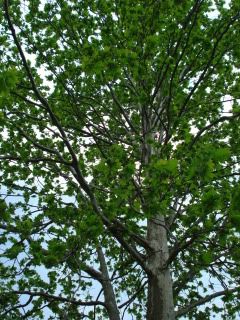 Looking up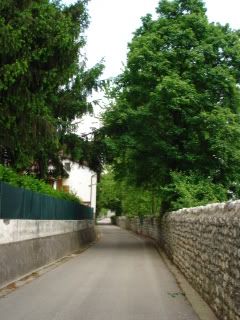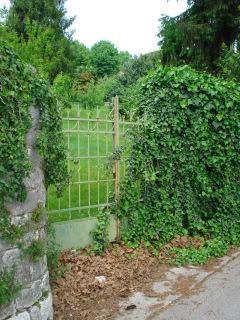 Reminds me of the secret garden.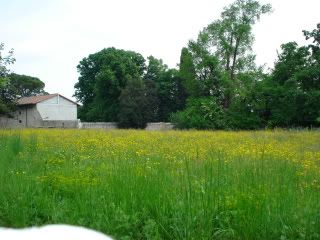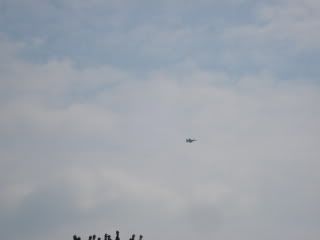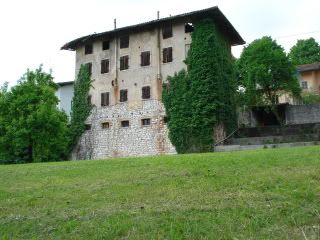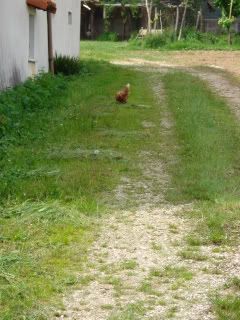 An Italian chicken...she was funny...she was like rolling around in the grass...i couldn't get a good pic.