We went to Venice, Italy again! And of course I took a billion more pictures!!
It was our friends birthday so we went there to celebrate it! We had lunch at the Hard Rock Cafe and I'm not even going to get started on that one! The guys all got huricanes and looked a little fruity LOL, but they got to keep their glasses. They also went up in a clock tower (we didn't go up because we thought they had to take stairs to the top which they didn't) and they got some awesome picks of the roof tops of Italy! The pictures are amazing and now I'm sad :( I didn't go up with him, but I'm sure my mom will want to go up when she comes so the opportunity will arise at some point. We of course did a little shopping while we there! I love negotiating with the purse guys! They wanted 130 euro for the two purses we bought but we left only giving him 35 euro!! Crazy right! I helped the other girls talk down the guys as well. I also bought pashminas and they are so pretty! I should so post pics of them! I also got wine glasses that are so pretty! I was really happy with my purchases!! Oh and of course we got a lot of gelato! Well check out below for the pics of our day!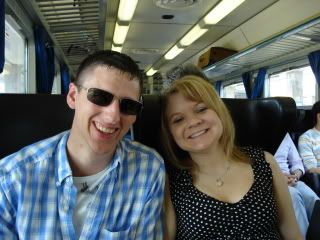 Kevin and Mandee
Us!
Krista, Chris, and Olivia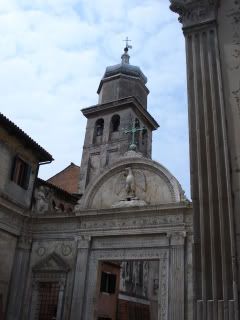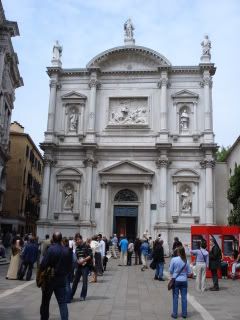 The Grand Canal
People walking along the Grand Canal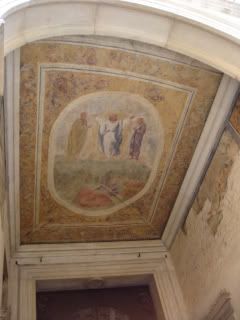 sometimes you just have to look up to find something beautiful in Venice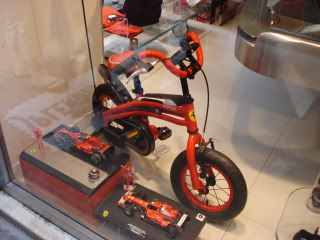 Can you guess who spotted this?
St. Mark's Bascillica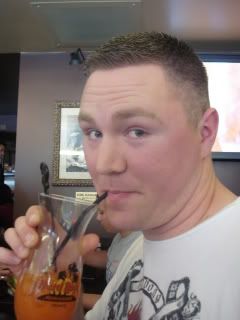 The guys had the Hard Rock with their fruity drinks!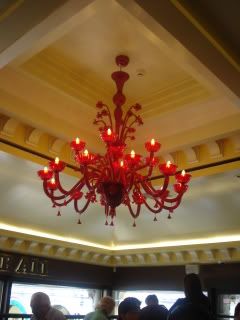 Just thought it was super pretty!!
This is what the worst waiter in Italy looks like so beware!
The clock tower the guys went in. (we thought it was going to be a long hike up but turned out to be an elevator inside)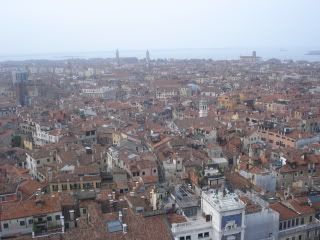 View from the top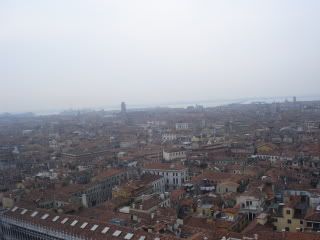 The bells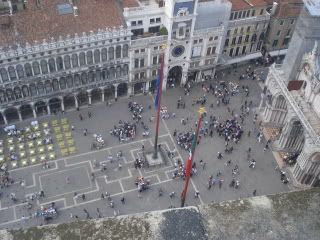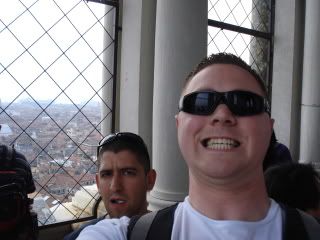 Guess who?!?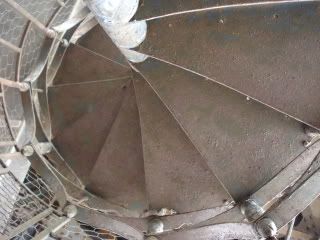 The stairs they didn't have to take!