A couple of weekends ago we decided to check out another near-by town. We have visited it once before and checked out Castello Miramare I think sometime in May, but we wanted to go and check out a few more places. We met up with the Volks (Rhysa, Codie, and Richard) and we all rode to Trieste together. Again it was a beautiful drive to the town of Trieste (it was a different route than we took before).
Codie had a long night the night before so he took a little nap with his son Richard LOL.
Once we got into town we stopped and took pics of their lighthouse. It is absolutely beautiful with this amazing statue that reminded us of the Statue of Liberty. From there we continued on to yet another castle. This is called Castello di San Guisto and had a cathedral next to it as well (which I need to get pics from Rhysa of still). The castle was just ok (I really prefer castello Miramare) but the cathedral was absolutely beautiful. It was well worth the trip to see. We had lunch at the little stand right outside and picked up a couple souvenirs as well.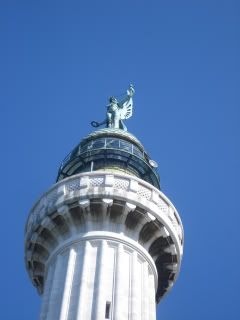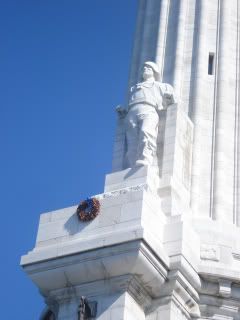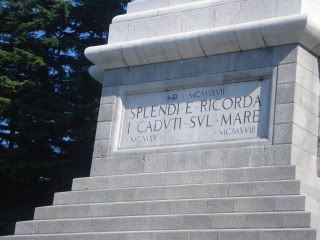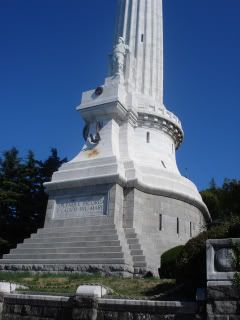 Pics of the statue...kinda pretty don't ya think?
After we left the cathedral we attempted to find the concentration camp, but the road was under construction and couldn't find an alternative route, so we headed to caves that the town also had to offer. This cave is called Grotta Gigante. It was about an hour long tour and is suppose to be the largest underground caves. It was definitely a hike. We had to walk up down 500 stairs and if I understood the sign right we also walked up 500 stairs. This cave tour is definitely not for those out of shape or if you don't want to carry your kid. The hubby loved it, but I've been to other caves that I found more interesting. I wasn't able to take any pics while in the cave its against their policies and I didn't want to get my camera taken away! So needless to say we have no pics but if you google it I'm sure you could find some of the interior if you're really interested.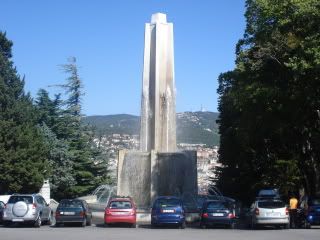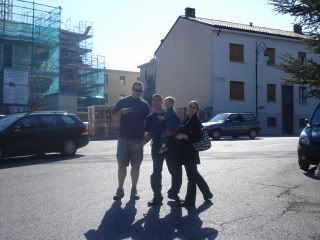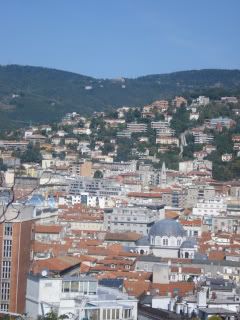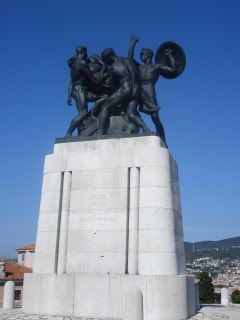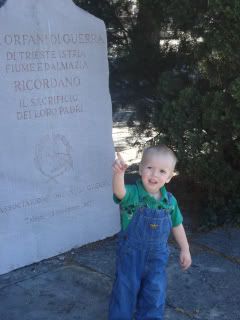 Walking up to the castle and Richie checking out the statues....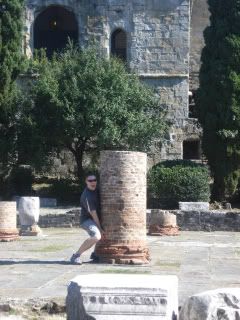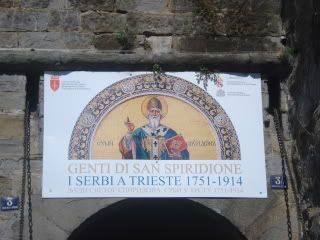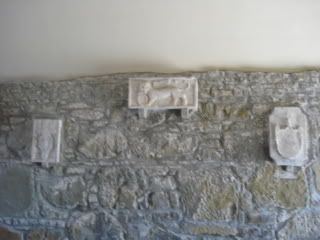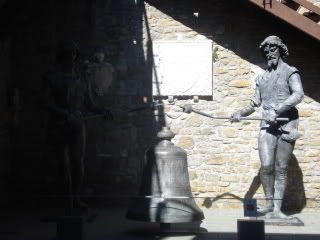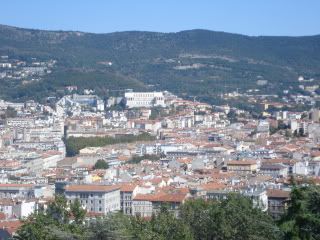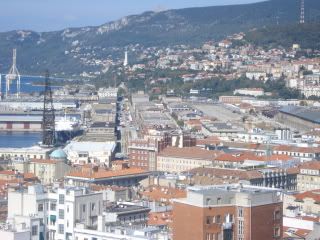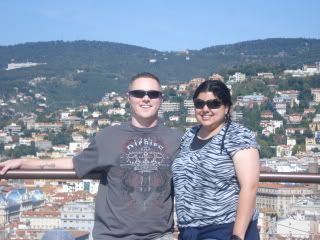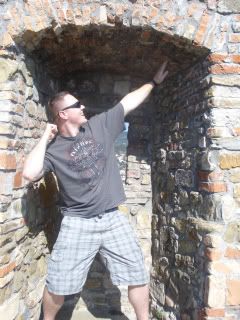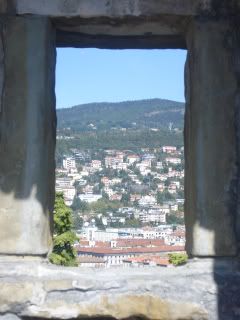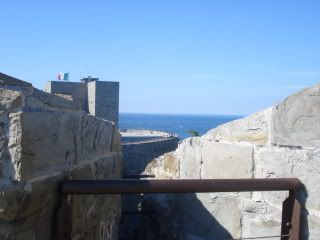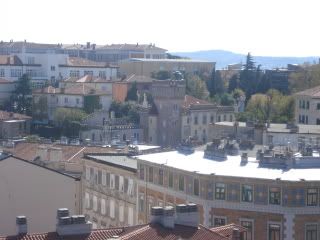 Views from the Castle.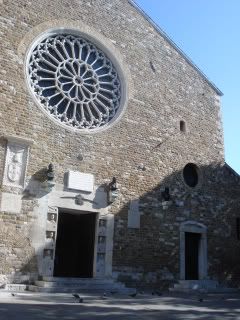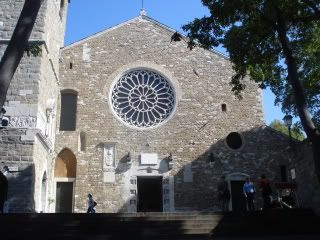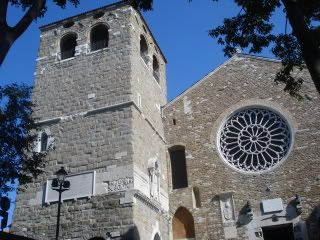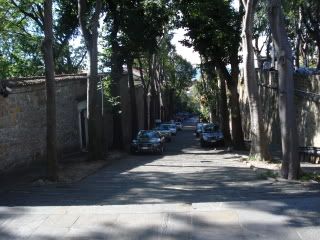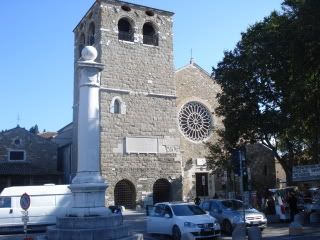 Pics of the cathedral (more of the inside to come once I get them from Rhysa).
After the cave we went downtown to have dinner and our GPS got us completely lost and took us in the wrong direction, so we walked around lost for a little bit and drove around town for a little bit taking in the sites. Trieste is truly a beautiful city! We also didn't realize that they would be having festivals going on during that time so parking was a major pain in the butt, so we decided to just get food on the road. We love to stop off at the autogrills off the autostrada and get yummy sandwiches (they have sit down restaruants as well).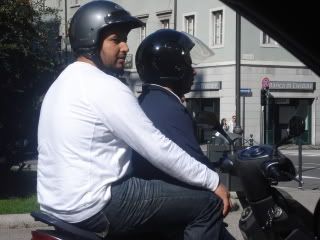 Hmmm...enough said....