On one of our weekends out we decided to drive up to Udine, Italy. We picked up our friend Rhysa and her son Richard for our little adventure (her hubby had weekend duty boo!). Udine is only about an hour maybe a little further from our home in Fontanafredda. It was a very pleasant drive of the country side and Richard looked around until he fell asleep.
When we got to Udine we drove around and took in the sites. Its a really cute little town. We found that they were having a marathon going on that day as well, so it was super crowded. We got there just in time for the dog run which was funny. We walked all around the town center and had lunch at a local pizzeria (which in my opinion had the best cheese pizza a.k.a. margarita pizza ever). We walked around a bit more and had fresh crepes from a local street vendor and got some super yummy hilda cookies for the ride home.
It was a beautiful day and we all enjoyed the beautifl day! After walking around the town center we found a beautiful local park to walk around in and have a seat. We checked out a fountain and looked at fishies with Richards. The hubby had to use the restroom and went looking for a bathroom and to our surprise he found a set of urinals behind some bushes! Totally weird LOL.
Well here are the pics from our day (I didn't take as many as normal!):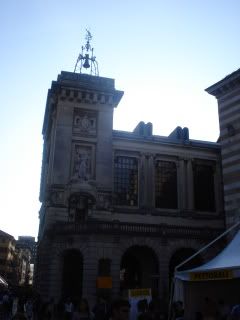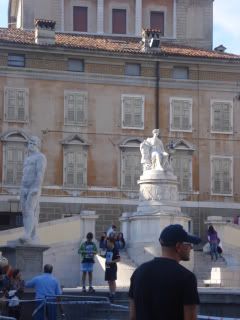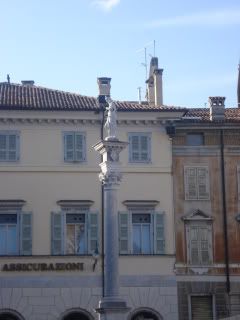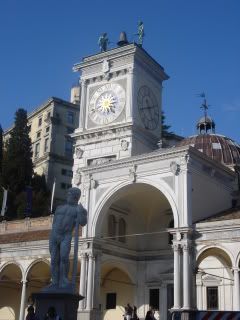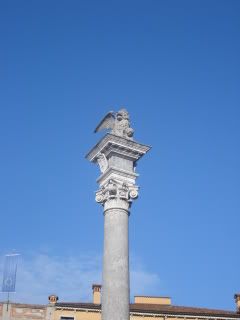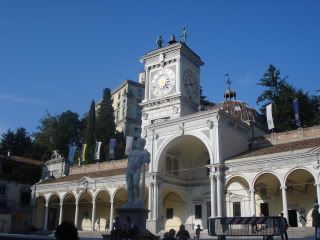 The town center.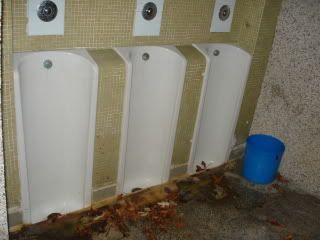 The hidden urinals.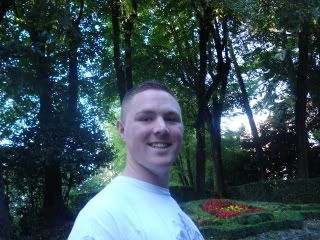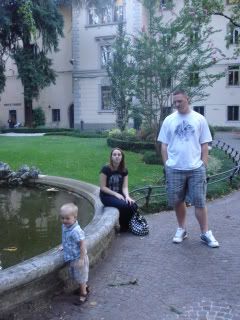 The beautiful park and fountain.