Today my hubby decided to take me out and show me around. We drove up to the mountains and he showed me the local river. It was an amazing drive and was absolutely beautiful.
The first place we stopped was a damn in the mountains. We're not really sure what this was but its interesting.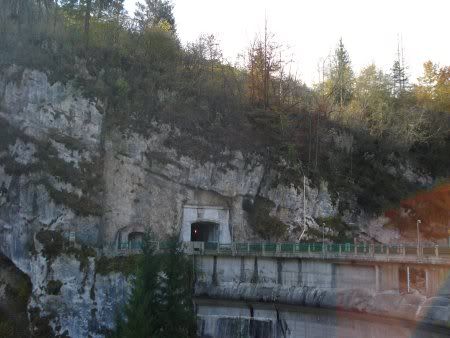 The road over the damn and a tunnel that leads into the mountains. We went through about four tunnels on our drive (but not this one).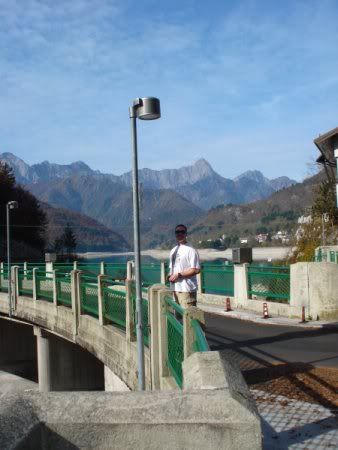 Jerry on top of the damn trying to read Italian. I think it said not to drove rocks off the edge.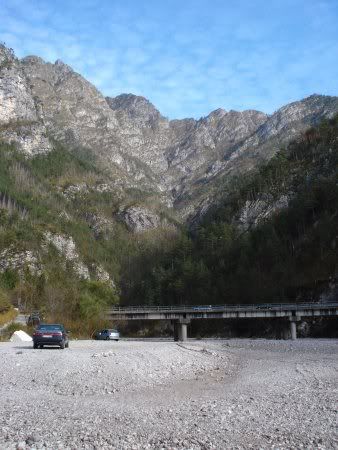 This is where the river is. All the mountains surround it are so pretty.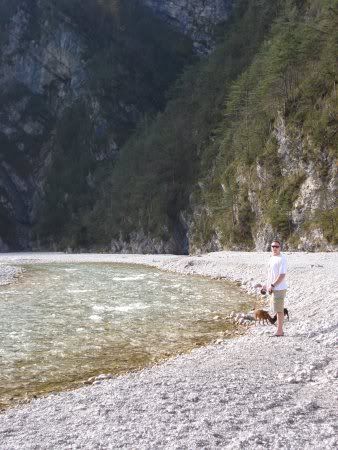 Usually there is more water but since winter is coming and it isn't raining as much the water isn't as high as the summer.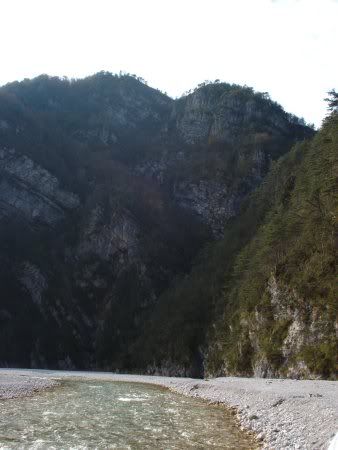 Another pic of just the mountains and the river. We brought our three dogs with us so that they could sniff around, but we wouldn't let them play in the water it was too cold.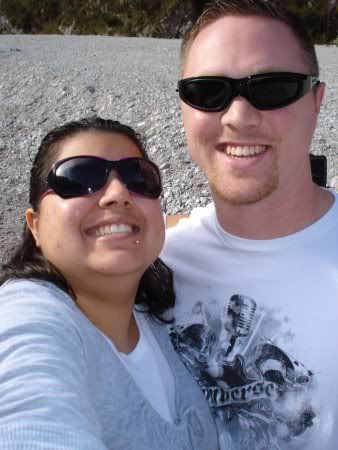 The first pic of me and my baby doll in Italy.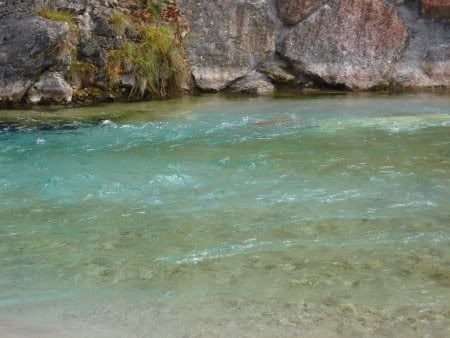 For some reason the water here turns this really pretty teal color. I just wanted to show everyone how pretty the water is here.
A view of a mountain and one of the many little towns that we passed through.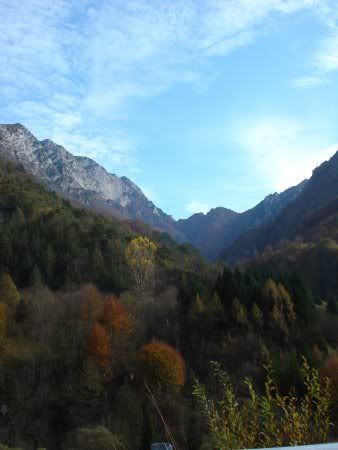 We were loved all the different peaks that we saw while driving through taking in the sights.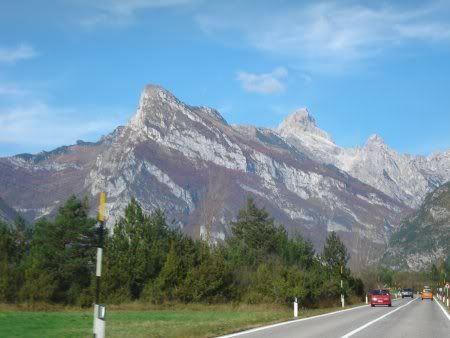 Jerry loved the way this mountain looked so I had to take pictures of it.
These little roadside alters are everywhere along the roadsides and some look a little bit bigger like the could be chapels.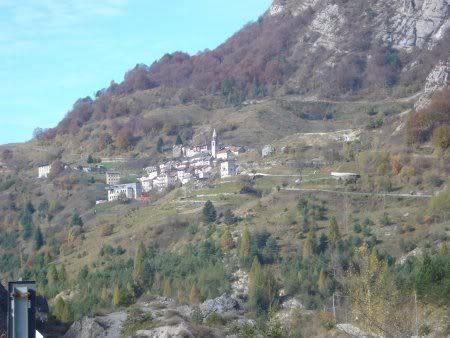 Just an awesome view of one of the little towns on the mountain side. I thought these were so cute when you see them so far off. You can actually see some from the front yard of our home. Its so cool!!!