When I think of Italy I think of all the rowe houses and how close the living quarters are. I'm happy to say that we were able to find a cute little single house with out any immediate neighbors. It has a chain link fence all the way around the house and our dogs absolutely love the running room (its a nice change from living in an apartment and them always having to be on a leash).
We have two cherry trees and grapevines in our yard which is so cool!! I love the whole grapevines growing along our fence while we live in Italy. Behind our home we have a war memorial and in the front the cutest round church. I'm not sure how I'm going to like the bells so hopefully they'll grow on me because they are very loud.
The best thing about our little home is the view from our front porch it is absolutely amazing. The mountains and how green and well just everything is just so well perfect. Its an amazing little house and offers so much to the Italian experience but yet gives the breathing room that we need.
There are unique qualities in living in an Italian home as well. For one there are no closets, no kitchen appliances or cabinets (if there are its because they put there to make them more American for us military folks), we also have a bidet in our bathroom (I couldn't help but laugh when I saw it) and the thing I love is that all the floors are tile. The houses are adorable though.
Below I have added pics of our home without furniture. We have all of our stuff but I have yet to see how the hubby arranged it all in the home and once I see it and put my final touch on it all I'll post more pics of the after!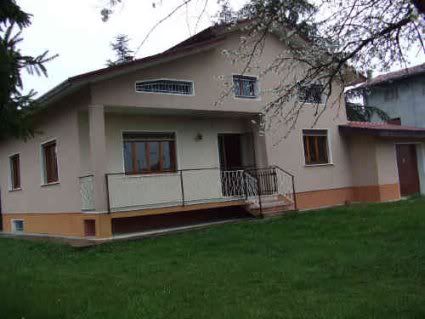 This is the front of our home (we have a one car garage).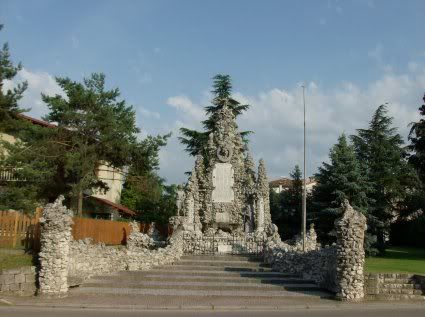 The war memorial behind our home.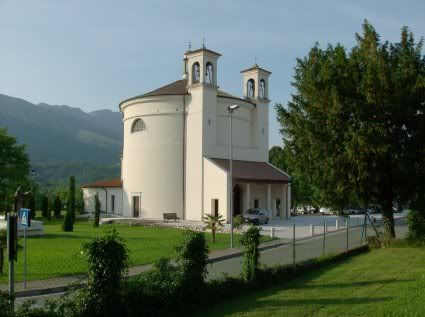 The church in the front of our home.
Our bidet LOL!!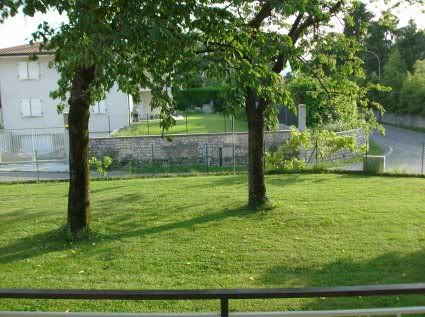 The cherry trees in our yard.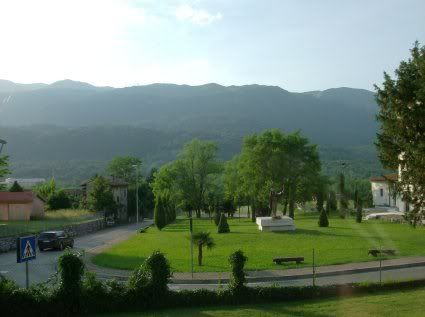 Isn't the view beautiful?