I have been hearing about these Doner Kebabs the whole time I was active duties from Jerry, our friend John, and anyone else who went overseas while I was in Charleston, SC. I have heard how wonderful these are and how they're the greatest things ever to eat and guess what we found in Porcia, Italy? A Doner Kebab restuarant! I was totally excited and the first day we stopped there it was closed! So we decided to try again today and we were lucky enough to find it open!! I was so excited!!! I got a chicken one and Jerry got a beef one (they were both really good, but I'd get the beef one next time!).
We also got a couple sodas to drink. Jerry got a sprite and I thought the different thinner can was kinda fun so of course I took a pic of it!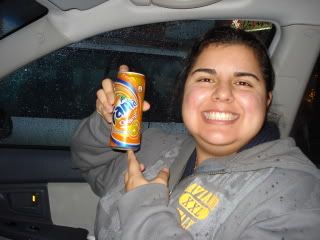 I of course got a Fanta which is my new favorite soda in the whole world!!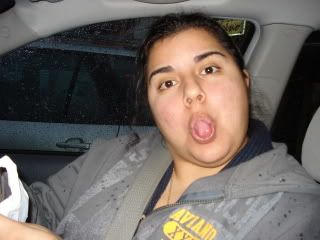 Me just making a funny face.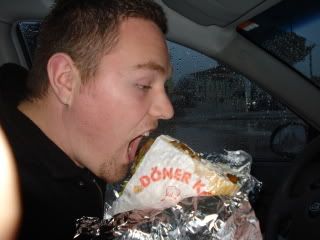 Jerry taking his first bite of his beef kebab!! It was really tasty and he ate the whole thing!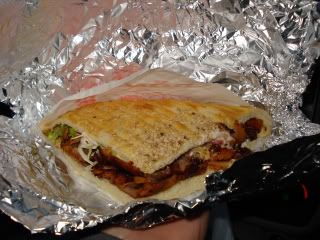 This is my chicken kebab! Doesn't it just look so yummy?!? You know you want a bite!!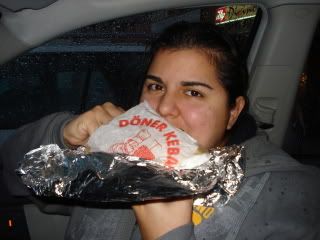 Me taking a bite and totally loving it!!
After we were done eating we went walking around one of the look shopping centers and I totally lost it when I saw one of these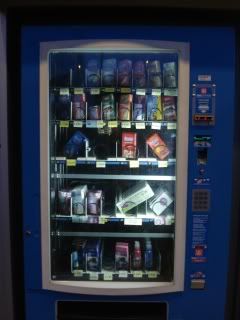 I thought it was like chips and candy and stuff and I got closer and I was like are you serious?!?!? I totally had to share this with everyone so here is a pic and there were different kinds of machines and they all sold condoms, pregnancy tests, and lubes. Weird right? Well I thought so anyhow.
We also bought some amazing chocolate while we were out but didn't get too much because stuff on the economy is just so much more expensive. That is why we do grocery shopping and get the essentials on base.