So we've been wanting to drive up the mountain since we live so close to it and haven't been able to since the beater he bought isn't all that reliable, so we were able to finally make the trip up since we have my car here!!
You can see this hotel on the mountain side when you look up from our house, so we drove up there and took some pics looking down on our town. This is Aviano from the mountian side!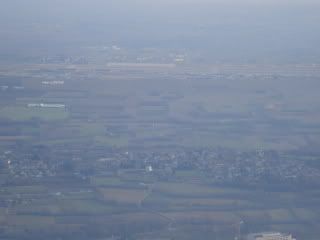 You can actually see our little house from the hotel (which I thought was totally cool!!) If you look really hard in this pic you can pic out the little round white church and just slightly to the right you can see our tannish house LOL! You probably can't make it out but I know its where my house is!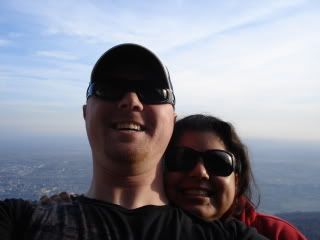 Us with Aviano in the background.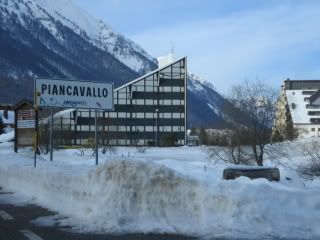 So we drove up further to the town where everyone goes skiing and snowboarding.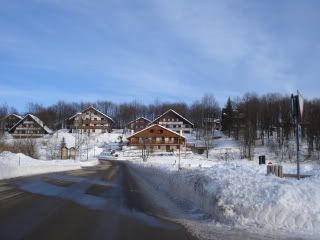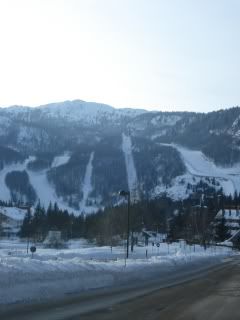 If you look closely you can see the lanes where people ski and snowboard down. I think we're going to try the whole snowboarding thing (I'm kinda worried since I'm accident prone), so hopefully it will be fun!!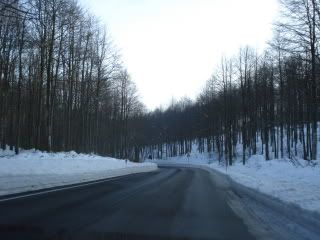 Just taking pics of the snow as we're driving back down the mountain side on our way home....all this snow was like 15 miles away....I'm surprised it doesn't snow down where we live.